Eric Schwartz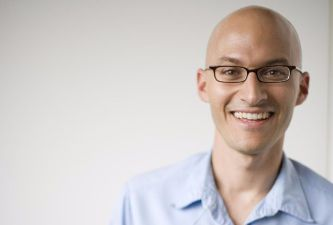 Bio
Eric Schwartz aka Smooth-E is more than meets the four eyes.He seamlessly weaves through a countless lineup of original characters and musical pieces making him a favorite at clubs colleges on television and the web
One of the most-downloaded comedians this rare talent can't be hidden and Schwartzs popularity is quickly rising.E! News Dailyhost Ryan Seacrest says Schwartz is rocking the webwith video that's got everyone Googling.
Smooth-E personifies the fresh-blended creation for which he is named.Mixing comedy music and viral internet videos millions of fans worldwide have begun to "Surrender to the Blender."
Defying the boundaries of traditional stand-up his multimedia appeal has the power to capture radio spins and national headlines. When a story happens in Hollywood Smooth-E instantly whips up hilarious songs and videos seen on CNN Fox "The Tonight Show " E! celebrity tabloid shows and more. A trend setter in the digital comedy age Smooth-E writes the groundbreaking material makes the beats and creates high production-value videos.
Eric Schwartz aka Smooth-E is making noise and refusing to turn it down.